On this page

About the project
Future Proof is a collective impact project led by YACVic, in response to the 2019-20 bushfires. It brings together a range of partners: 10 Local Councils, NGOs and ACCOs, as well as two Local Learning and Employment Networks (LLENs) and Victoria University. 
As the coordinating partner, YACVic provide support to all partners to deliver youth-led activities across the bushfire-impacted areas, including:
Qualification pathways for local young people to kickstart careers in emergency management and community services
The creation of local youth advisory groups (YAGs) leading locally-led projects.
Training for young people and youth workers.
Future Proof is place-based, and applies youth work principles to support young people in youth-led recovery projects and community decision-making.
The project is funded under the Australian Government's Black Summer Bushfire Recovery Grants program.
For monthly updates about Future Proof straight to your inbox, sign up to our newsletter Signposts.
Qualification pathways
We facilitate qualification opportunities for young people in various areas of emergency management. Young people living in a Future Proof region can have their registrations paid for and their traineeship organised by the team.
Through this, young people in regional and rural areas can get involved, learn new skills and lead the way in making decisions about things that impact you like disaster risk, resilience and recovery.
If you're a young person wanting to get qualified, some of the pathways include things like:
Certificate II in Firefighting

Certificate II, III or Diploma in Public Safety

Certificate IV in Mental Health

Certificate III, IV or Diploma in Community Services

First Aid

Communications training

Auslan interpreting
During disasters, we need people who are skilled in lots of different ways, so if you don't want to be a firefighter, don't worry! From food safety to chainsaw training, reach out to your local LLEN with ideas about what you want to learn and find out if it's something you can pursue.
Resources
Research
Victoria University (VU) is leading the research component of Future Proof. As a research partner VU is actively embedded in the project, working with partner communities across regional Victoria. Their aim is to capture the experiences of young people, and the people and organisations that support them, in disaster recovery and preparedness throughout North East and Eastern Victoria.
Building on previous work, the research develops the evidence base around young people's active role as agents of change in the context of disaster prevention, preparation, response and recovery. This work informs organisational and governmental policy to foster the meaningful involvement and inclusion of young people in disaster and emergency management responses.
Previous work:
Victoria University Research Team
Associate Professor Fiona MacDonald is the Chief Investigator for this research. You can reach out to the team on VUResearch.FutureProof@vu.edu.au or directly via their emails below.
Associate Professor Fiona MacDonald, Principal Research Fellow, Institute for Sustainable Industries and Liveable Cities Fiona.MacDonald@vu.edu.au.
Professor Tim Corney, Professorial Research Fellow, Institute for Sustainable Industries and Liveable Cities Tim.Corney@.vu.edu.au.
Brett Woods, Research Fellow, Institute for Sustainable Industries and Liveable Cities Brett.Woods@vu.edu.au.
Contact
For general enquiries, contact FutureProof@YACVic.org.au.
For other enquiries, contact Rural Disaster Resilience Young Peer Worker, Sneha at SChalla@YACVic.org.au, or Rural Disaster Resilience Coalition Principal, Carla at CHall@YACVic.org.au.
If you're a young person interested in a YAG, local event or qualification pathway, or a youth worker who wants to refer a young person, contact your local Future Proof Partner (details below).
Find your local Future Proof Partner
East Gippsland

East Gippsland Shire Council

(03) 5153 9500

Follow on Instagram and Facebook

Moogji Aboriginal Council

(03) 5154 2133

Follow on Facebook

Gippsland East Local Learning and Employment Network (GELLEN)
North East

North East Local Learning & Employment Network (LLEN)

Albury Wodonga

Albury Wodonga Aboriginal Health Service (AWAHS)

(02) 6051 7111

Corryong

Corryong Neighbourhood Centre (CNC)
Meet the crew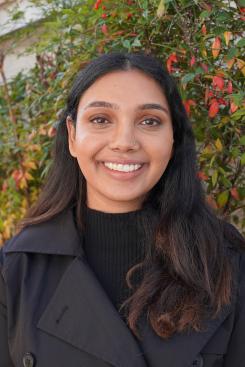 Sneha Challa (she/they)
YACVic
Sneha comes from a background in the youth and community sector – running workshops and training with young people on leadership, capacity building and social action in their communities across Melbourne and Australia. She is a youth worker transferring her skills in youth empowerment and leadership to the space of disaster risk reduction.

As a young peer worker she supports other youth workers and peer workers across bushfire affected communities in Eastern and North-eastern Victoria in building the local and youth-led capacity and resilience of young people and their communities to prepare and respond to the next disaster.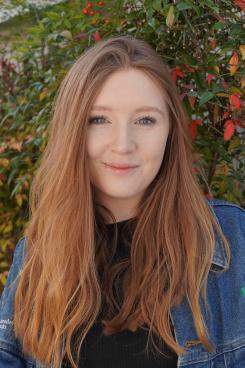 Lara May (she/her)
Alpine Shire Council
Lara is from the Alpine Shire, previously living the back-to-back winter lifestyle between the ski fields of Falls Creek and Japan.

In this position Lara supports young people in gaining resilience within the community whilst similarly encouraging local young people in upskilling within the bushfire and disaster recovery space. This is Lara's first position as a youth worker, and she's using this project to learn more about not only disaster related recovery but also the impact youth workers can have on a community.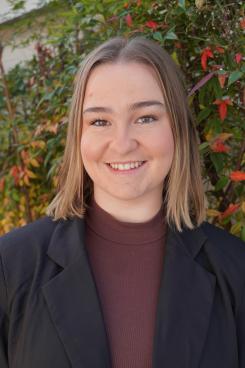 Ella Cheeseman (she/her)
Indigo Shire Council
Ella has lived in Rutherglen all her life. Having moved away to Canberra for university, she is incredibly proud to be working back in her home area.

Ella has a background in climate change volunteering, and working with young people to be the change they want to see. Ella's role as a Future proof Peer Worker includes supporting young people as they navigate becoming more disaster resilient. As a young person herself, Ella is aware of the power young people have, and looks forward to helping facilitate such an incredible project.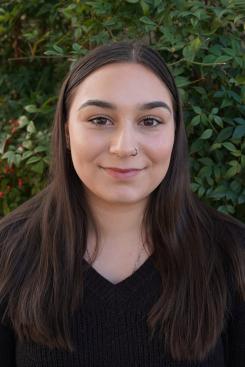 Yasmin Azzopardi (she/her)
Mansfield Shire Council
Prior to this role, Yasmin was working in the People and Culture team at Mansfield Shire, and through this traineeship completed a Certificate III in Business. Since jumping on board the team as a Youth Peer Worker, she has started building on her qualifications by completing a Certificate IV in Youth Work.

As a young person herself, she is interested in supporting other young people to follow their passions and reach their potential. She's keen to work alongside Youth Workers and gaining her own experience and knowledge in the youth work and community sector.

At the same time, she is excited to see how young people can get involved and share their voice in their community about disaster recovery. Yasmin is excited to see what this project will bring.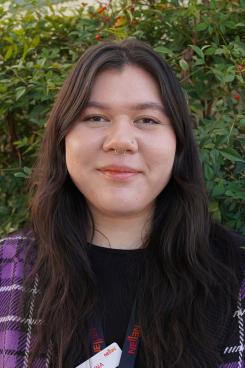 Mackenna Robson (she/her)
North East Local Learning and Employment Network (NELLEN)
Mackenna recently completed her high school studies and is now completing a Cert IV in Mental Health. As a young person, Mackenna is very passionate about assisting and supporting other young people in following their personal passions and aspirations.

This is her first role within the community services sector and she is excited to see where it will take her in the future.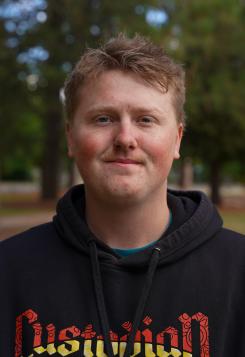 Zack Kelly
Moogji Aboriginal Council East Gippsland Inc.
Zack Kelly is based in Orbost, Far East Gippsland and covers from Nowa Nowa to Mallacoota.

This is Zack's first job in the youth space, and he is excited to have the opportunity to be supporting and engaging with the youth in the local area. He is currently completing a certificate IV in youth work.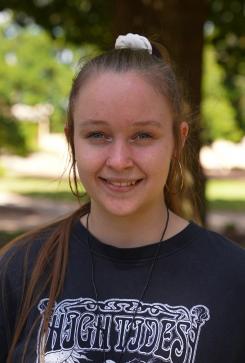 Cherrie Byrne (she/her)
Corryong Neighbourhood Centre (CNC)
Cherrie has been living in Corryong since the age of seven, after relocating from Young, NSW with her family.

As soon as Cherrie was old enough, the desire to leave the area grew due to the lack of opportunities. However, she learned to direct this passion towards youth voice, community services and other gaps such as mental health, transport & driving services, that are exposed through living in a rural town - something she and other locals have had to deal with while growing up in the area.

Cherrie believes it's time to let youth decide what they want and need to improve the quality of their lives, both currently and in the future.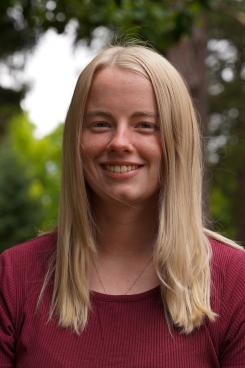 Tara Wilson
East Gippsland Shire Council
Tara is a Project Peer Support Officer at East Gippsland Shire Council, based in Bairnsdale. In her role she is a part of FReeZA and also a Peer Worker for YACVic's Future Proof Project.

She is passionate about helping the community and creating opportunities for young people of East Gippsland. Outside of her work in community services she was also a cadet with the Australian Army Cadets and has recently returned as staff, she says that her time in the cadets instilled a sense of identity, belonging and purpose and has taught her valuable leadership skills that now allows her to contribute to her community. She is driven to make change and providing a voice for young people, and looks forward to her future in community services.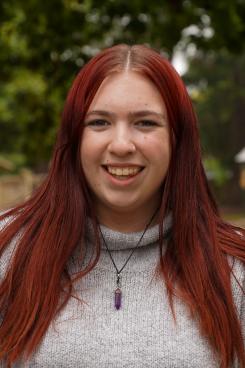 Chloe Peters (she/her)
East Gippsland Shire Council
Chloe volunteered for the East Gippsland Youth Ambassadors for 2 years before she came across this opportunity for the Future Proof role. In Chloe's position she gets to do the things she is passionate about, like creating opportunities for young people, while also getting to educate them in the Emergency Management sector. She also loves giving young people a voice and getting out into the community to help others. In her role she also gets to study community services and upskill on her leadership skills, plus other skills she may need in the future.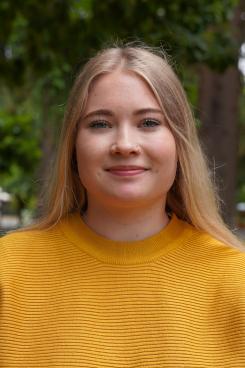 Jarrah Parr (she/her)
Wellington Shire Council
Jarrah is based in Sale, Gippsland. She's passionate about supporting young people to be involved in their community, particularly through emergency events, whilst also having a passion for encouraging young people to build confidence to share their voice within their local community. This is her first position as a peer worker, and she is excited to gain more experience in the community services sector.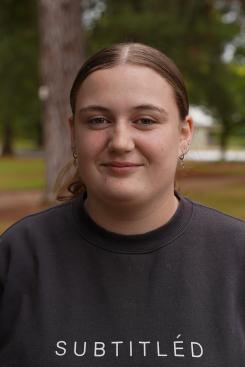 Makenzie Wilson
Gippsland East Local Learning and Employment Network (GELLEN)
Makenzie has always had a passion for helping the community and knew this program would be a perfect fit. She looks forward to assisting young people in her community through education and employment pathways which will lead to further and ongoing employment opportunities.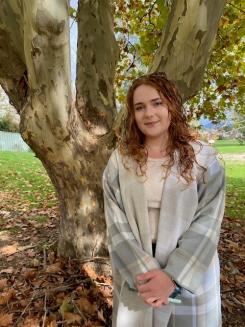 Natasha Hawkins (she/her)
Junction Support Services
Natasha is a Youth Peer Worker from Albury/Wodonga who is passionate about working collaboratively with young people to amplify their voices in community recovery, response and resilience.

Natasha has completed a Cert IV in Community Services and comes from a background in psychosocial support within her local community. She is excited to continue further study in Mental Health. She hopes in this role that she is able to support young people to lead community activities, as well as strengthen community connection and networks to be able to better respond to disasters now and in the future.