On this page
What is YERP? 
Youth Engagement Resource Platform (YERP) is an online toolkit for young people, those who work with young people, and those looking to work with young people in the future.
Since 2014, YERP has provided resources to support young people's participation in opportunities, organisations, communities and projects important to them. YERP offers tools to ensure participation is beneficial and meaningful for all involved.
What is the Code? 
The Code of Ethical Practice, created in 2007, outlines the professional framework of ethics for people who work with young people. It supports legislation, organisations' existing policies and your own morals and values to ensure your work with young people is safe and ethical.
Using YERP will help you grow, and the Code of Ethical Practice will help keep you safe.
What's coming up  
Jul-Sep - Community consultation phase
Oct - Content creation + resource structure design phase
Nov - Content editing and resource design phase
Dec - Content upload and resource testing phase
Jan 24 - Resource launch 
Young co-designers
The YERP & Code Upgrade Young Co-designers are a group of young people from across Victoria who contribute their perspective, lived experience and expertise to this upgrade project. The young co-designers are actively involved in all things research, design and consultation during the upgrade process.
Steering Committees
There are two Steering Committees providing their sector expertise to oversee both the YERP and the Code of Ethical Practice upgrades.
YERP committee
ACU & Keeping Kids Central
Alannah & Madeleine Foundation
Amaze
Arts Access Victoria
Beyond the Bell
Centre for Multicultural Youth
Commission for Children and Young People
Department of Families, Fairness and Housing
Indigo Shire Council
Koorie Youth Council
Project Rockit
Western Bulldogs Community Foundation
Whitelion
YLAB
YMCA
Youth Support and Advocacy Service
Code of Ethical Practice committee
Berry Street
Brophy
Commission for Children and Young People
Department of Families, Fairness and Housing
Foundation for Young Australians
Good Cycles
Hepburn Shire Council
Koorie Youth Council
LGBTQIA+ Communities Commissioner, Todd Fernando
Project Rockit
RMIT
Scouts Victoria
Syn FM
Uniting
Victoria University
YMCA
Youth Disability Advocacy Service
Youth Law
Accessibility and Inclusion
At YACVic, we take access and inclusion seriously. If you have a specific access request, would like further information or want to provide any suggestions, we would love to hear from you.  
You can email or call us with your access and/or support requirements for upcoming events.  
Our work takes place through the lands of the Aboriginal nations within Victoria and we pay our respects to their Elders past and present. Bunjil's lore states that those who walk on this land must care for the Country and waterways as well as care for the children and young people. This always was and always will be Aboriginal land. 
Commitment to Child Safety
YACVic is a child safe organisation. By participating in these projects through consultation or attending events, you agree to join us in our commitment to child safety.
Contact
For more information or to get involved in upcoming opportunities please contact the upgrade team on Code@YACVic.org.au or YERP@YACVic.org.au. You can also call or text us on 0429 273 882.
Meet the crew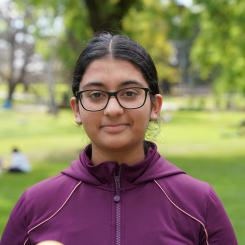 Anjalie (she/her)
Anjali is a high-school student passionate about raising awareness for student voice and mental health. She believes young people are the most engaging and intriguing audience to co-design with. Having used YERP through school leadership programs, she believes that when upgraded, the platform will be a fantastic resource for parents, teachers and students alike. Anjali is also part of VicSRC's Advisory Committee, working closely with the DE, VCAA and other key stakeholders.

In her spare time, you'll find Anjali reading, baking or playing table tennis!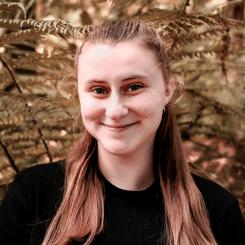 Emily (she/they)
Emily has completed her Diploma of Community Services (Case Management) and is currently working in Regional Local Government, focusing on creating safe and accessible programs for young people. Emily is interested in working with LGBTQIA+ young people who live with disabilities, and wants to support the development of programs and resources for young people currently facing barriers to participation to ensure they can achieve their best outcomes.

When she isn't working, you'll find Emily making clay garden creatures for her veggie patch!
Jacob (he/him)
Jacob is a year 12 student and is one of two college captains participating in an extension program at Melbourne University for Philosophy. He's passionate about having the voice of young people heard in legislative and official processes. Having worked on several projects, Jacob enjoys the discussion and growth that comes from diverse workspaces.

When he has spare time Jacob likes to play games with friends or read.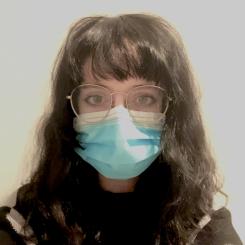 Jess (she/he/they)
Jess' main goal is making sure that support is comfortably accessible for diverse groups of people, and that their voices and opinions are heard. She is looking forward to how the upgrades will bring awareness to a variety of information that will support young people to find opportunities they may not have otherwise known about.

In their free time, Jess loves researching about the digital world, and all forms of horror media. Jess hopes to one day become a full-time advocate against shark culling, and other marine-life issues.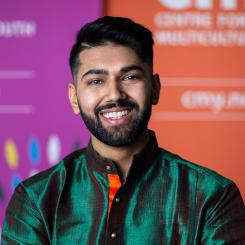 Kano (he/him)
Kano is an award-winning advocate, speaker and the founder of Third Culture. He works with young people and multicultural communities to promote inclusion, equity and leadership. Kano wants to bring his lived and professional experience to the upgrades to ensure they are inclusive and relevant to all young people.

Outside of his work and passions, Kano is an avid gamer and you can find him watching cricket on the weekends.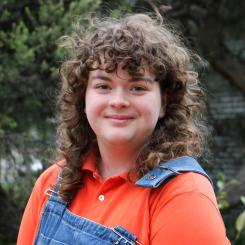 Lauri (they/them)
Lauri works in peer support for the youth and disability sectors. A lot of their work focuses on youth voice and empowerment. They've joined the co-design team to share their lived experience and advocate for young people who might relate. Most of the programs they're part of are about creating neuroaffirming spaces, especially within education.

Outside of work Lauri loves to create art, music or written word. They enjoy being around animals and recently had an exhibit with Science Gallery Melbourne titled 'Bugs Against the Binary'.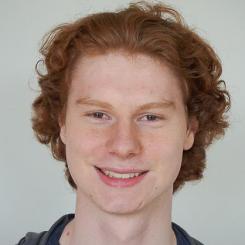 Matt (he/him)
Matt believes that policies about young people represent our interests best when policymakers consult us directly. His interest in being involved in this project is to make sure that both the YERP and the Code are more accessible, and more visible.

For fun, Matt likes to play video games, read, and play basketball.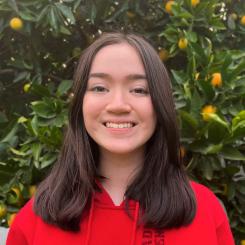 Mila (she/he)
Mila is happiest when she is learning from other young people and uplifting the voices of those around her. As a passionate advocate for youth-led and informed action, Mila has been a part of many advisory groups and community-based projects over the years. Before joining YACVic, Mila spent two years as a Victorian Youth Congress member where he helped create the 2022-2027 Victorian Youth Strategy.

Now, Mila studies Arts at the University of Melbourne whilst loving her work as a young co-designer on the side.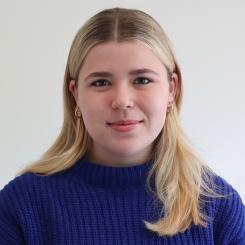 Zodie (she/her)
Zodie is a Bachelor of Fine Arts (Dance) student at the Victorian College of the Arts. She's also completing a Diploma of Governance supported through a scholarship from the Victorian Government's Office for Women Board Leadership program. In addition to her studies, Zodie is a Victorian Youth Congress Member. She's passionate about embedding the youth voice in decision making, processes and systems and is excited to be contributing to the YERP and Code upgrades to do just that! In her spare time,

Zodie enjoys reading campus novels and looking after her large indoor plant collection.
Pra (she/her)
Prathiksha is currently a science undergrad at the University of Melbourne. She's passionate about working with young people and has worked previously as a youth advisor at CMY, and as an ambassador for the Victorian SRC. Born into a migrant family, she works towards creating a safer and more inclusive space for people of colour.

In her spare time, Pra loves reading, volleyball, and debating at uni.