On this page
'Yeah, Nah' is an affirmative consent project by YACVic Rural's Southern Mallee team. Yeah, Nah is focused on making sure young people know that true affirmative consent is given in the moment, not hours before.
This project aims to build the capacity of young people to understand affirmative consent, including respect and empathy in healthy relationships, through workshops facilitated by our trained Young Peer Educators.
In 2022, Victoria's Affirmative Consent legislation was changed and YACVic was one of several organisations who received funds from the Andrews Labor Government to provide consent education across the state. 
Yeah, Nah was born after the success of the Sexy and Safe: Let's Talk About It youth forums held in the Mallee in 2019.
Content warning: workshops include discussions of sexual violence.
Get involved
It is so important for young people to actively educate themselves about issues that affect them, including affirmative consent. Read the latest affirmative consent information and stories by and for young people on our blog, or submit your own!
Contact
To book a workshop, make an enquiry. 
For more information, contact Affirmative Consent Project Officer Laura Crozier (she/her) by emailing lcrozier@yacvic.org.au. To make a phone enquiry, you can call 0428 456 931.
Meet the crew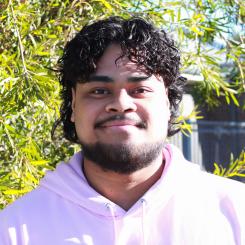 Fez (he/him)
Fez is a Robinvale local who after his experience being involved in the Robinvale Youth Group found his passion for involving marginalised young people in their wider community. Fez is excited to be part of Yeah, Nah to develop his own knowledge about consent, and use it to help other young people who aren't currently receiving that education.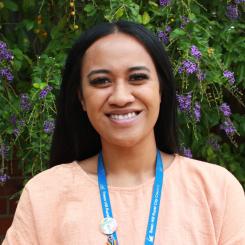 Jessica (she/her)
Jessica is first generation Australian with a proud Tongan background. She is passionate about supporting young people to reach their potential, and advocating for equity in consent education. Outside of Yeah, Nah, Jessica is is a Youth Support Officer for Youth Inc – Swan Hill Rural City Council, located in Robinvale.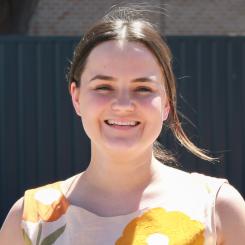 Milla (she/her)
Milla is a Swan Hill local who has been influential to her peers through her huge contributions to the Swan Hill Rural City Council's Youth Strategy (2020-25) and as an active member of her community. Milla is excited about being involved in Yeah, Nah and is passionate about all things consent education.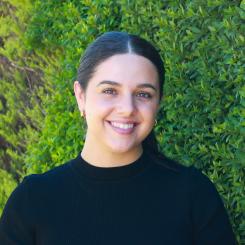 Remidy (she/her)
Remidy is a proud First Nations young person who grew up in Swan Hill. Her own consent education was minimal and left her feeling uninformed when it came to navigating consent as a young person. She hopes to educate and empower young people to go forward in life with a bank of knowledge in the consent space. Outside of Yeah, Nah, Remidy also works with AFL Victoria.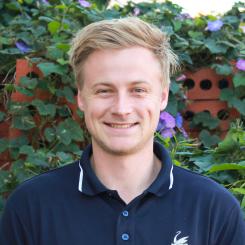 Will (he/him)
Will is a Swan Hill local who has a huge passion for educating young people about bodily autonomy and empowering them to make informed decisions. He's spent the last few years working for Swan Hill Rural City Council in the youth space with a focus on educating his community on consent, and how young people can navigate consent and relationships in their real lives. Will is excited to be part of a program that is working to decrease the stigma around sex and consent and looks forward to sharing his expertise.