On this page
YACVic Rural's Youth Sector Conference is back! This year's theme is 'Potholes to Possibilities'.
Rural youth workers today are facing insecure work, precarious short-term funding cycles, and uncertainties in the sector. We need a space to tap into all the possibilities that our skills, resources, peer networks and place-based knowledge offer us.
That's why our conference will give you the opportunity to collaborate, reaffirm your strengths and passions, build your skills, and find ways through and around the most pressing issues in our work with young people.
The format will be a mix of keynote speakers, panels, breakout discussions and displays with whole-hearted strengths focus. We'll hear from young people, academics, government, seasoned professionals, and fabulous newbies.
Focus areas
Youth participation   

Disasters and climate change

Changes in the consent landscape

Tech advances and youth work

Creative approaches to youth mental health
Who should attend
If you work with or for young people in regional or rural Victoria, or you would like to, this conference is for you! This includes:
Youth workers
Youth development workers
Education practitioners
Emergency service workers
Healthcare workers (both clinical and non-clinical welcome)
Employment workers
Out of home care workers
Youth justice workers
Family violence workers
Government
Youth or community work students are also welcome!
Tickets
Member prices

General admission - full conference (three days): $200
General admission - one day: $100
Online (limited availability) - $75
Non-member prices

General admission - full conference (three days): $300
General admission - one day: $150
Online (limited availability): $100

Become a YACVic Member and save

Stand united with young people as we strive for justice and champion young people's rights. We support young people and workers who support young people with advocacy, training and resources to help you make a difference.

If you're not a YACVic member yet, you'll save money by becoming a member and purchasing a member-priced ticket.
Scholarships

Applications for scholarships are now open! These are to assist with ticket, accommodation and travel expenses for those travelling over 250km to reach Bendigo. 
Accessibility
YACVic Rural takes access and inclusion seriously. We are committed to making every event as accessible as possible for everyone. 
When you book your ticket, there is a list of accessibility needs which you can tick to ensure your needs are met. If you have an accessibility need that isn't listed, you can contact us.
If you have access needs, please let us know by Wednesday 25 October to allow us enough time to book in the appropriate supports.
Acknowledgement of Country and Cultural Safety
Potholes to progress will take place on the Land of the Dja Dja Wurrung people. We pay our respects to Elders past and present. Bunjil's lore states that those who walk on this land must care for the Country and waterways as well as for the children and young people. This always was and always will be Aboriginal land.
Child Safety and Code of Conduct
YACVic is a child safe organisation. By attending this conference, you agree to join us in our commitment to child safety. 
All participants, including attendees, speakers, staff and supervisors are expected to abide by our Code of Conduct throughout the conference.  
Code of Conduct

All attendees at YACVic's Potholes to Possibilities Youth Sector Conference are expected to abide by the following Code of Conduct.  

Failure to do so may result in individuals being asked to leave or being removed from the venue. Police and emergency services will be called if required. 

This code does not override or affect any applicable legislation.  

All attendees are required to: 

Comply with prevailing community standards of equity, justice, fairness and compassion in dealing with others at the event. 

Follow ChildSafe protocols. 

Participate in the event in a responsible and professional manner, with due regard for legal requirements and obligations. 

Treat everyone with courtesy, respect, kindness, consideration, and sensitivity to their rights. 

Illicit drug use and consumption of alcohol are not permitted at any time at the event.  No person may be present under the influence of alcohol or drugs.  

Attendees are expected to: 

Refrain from using offensive language that would cause any reasonable person offence or embarrassment. 

Respect confidential information and not use it for personal gain, or to cause harm or detriment to any other person or organisation. 
EOI: Present your work
Thank you to everyone who's submitted EOIs to present at this conference. We had lots of interest and are so excited about all the work happening in the community! 
Unfortunately, applications to present have now closed.
If we've approached you about presenting, or you've been in contact with us about doing so and would like to follow up, please contact Rural@YACVic.org.au.
For further information about the conference, please contact Derm Ryan (he/him), YACVic Rural Manager at DRyan@YACVic.org.au or Akshay Kumar (he/him), YACVic Finance and Facilities Officer at AKumar@YACVic.org.au.
For media enquiries, contact YACVic Media & Communications Coordinator Katia Pellicciotta (she/her) on 0498 730 553 or at KPellicciotta@YACVic.org.au.  
Speakers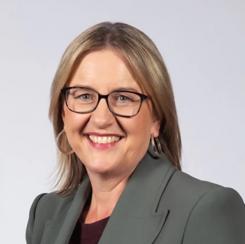 The Hon. Jacinta Allan (she/her)
Deputy Premier; Minister for Transport, Infrastructure and the Suburban Rail Loop
Jacinta was elected to Parliament in 1999 and is the longest serving female Minister in Australia's history and Victoria's longest serving Labor Minister. Throughout her career she has advocated strongly for Government investment that delivers for all Victorians, by creating jobs and delivering better health, education and transport services for communities.
Lucy Thomas OAM (they/she)
CEO and co-founder, Project Rockit
Lucy is the CEO and co-founder of Project Rockit, a youth-driven organisation which has positively impacted over half a million young people in Australia. It aims to build a world where kindness and respect thrive over bullying, hate and prejudice. Lucy has received numerous honours and is a board and advisory group appointee for social media platforms and national e-safety.

Lucy has wrapped their personal learnings into a widely received TEDx talk, Kindness: The ultimate rebellion against bullying. With a blended academic background in Psychology and Creative Arts, Lucy is a mighty force of kindness creatively engaging young people to generate positive social change.

James Harris (he/him)
Advocacy Consultant, Proven for Change; Project Lead, Levrr.AI
James is a proud West Aucklander that believes in the power of youth work to transform the individual lives of young people and their wider communities. His passion for youth-led advocacy led him to be based in Amman, Jordan, before relocating to Balgo, in remote WA.

James is currently an Advocacy Consultant for Proven Change, and Project Lead for Levrr.AI, a digital tool focussed on engaging young people in advocacy campaigns.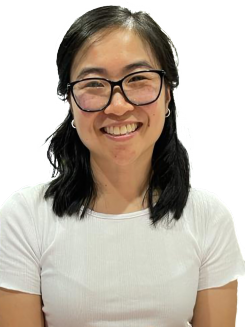 Lisa Nguyen (she/her)
Legal Education Coordinator, Youthlaw
At Youthlaw Lisa works on the Informed & Empowered education project, providing community legal education to young people as well as to workers who work with young people on a range of legal issues, including sex, relationships and the law. Lisa joined the Youthlaw team in August 2017 as the outreach lawyer.

She was previously working as a generalist and NSW outreach lawyer at the Murray Mallee Community Legal Service, Brimbank Melton Community Legal Centre, Victoria Legal Aid and the Department of Justice and Community Safety.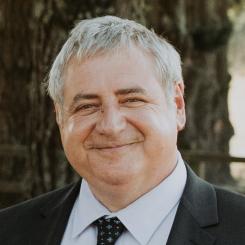 Dr Stephen Carbone (he/him)
CEO and founder, Prevention United
Stephen is the Founder and CEO of Prevention United an Australian mental health promotion charity. Stephen has extensive clinical experience in mental health having worked as a GP in Melbourne and a medical officer in Victoria's specialist mental healthcare services. He also has considerable experience in mental health policy having held senior roles in government and non-government organisations including Beyond Blue and Headspace.  

While Stephen has spent most of his career working to support people experiencing mental health difficulties, nowadays he is working on ways to promote people's mental wellbeing and prevent mental health conditions like depression and anxiety disorders from occurring in the first place, with a particular focus on young people.