On this page
The YDAS podcast is proudly produced by disabled young people, for disabled young people.
Join hosts Emma, Cindy, Mac, Mia, and Lee, as they chat about the issues that matter to disabled young people.
Over 4 episodes, they interview guests from the disability community and explore disability pride, education, healthcare, and sharing your story.
If you are a disabled young person who is interested in self-advocacy, media, social justice, and connecting with the disability community, this podcast is for you!
"I love our podcast. It invites people in, it is spoken in our own voices, and I think the conversations we had are really important to have immortalised." – Mia
This podcast is produced and hosted by members of our COVID-19 Working Group, which connects disabled young people and puts them at the forefront of Victoria's pandemic response and recovery.
Podcast Trailer
Meet the podcast hosts: Emma (she/they), Cindy (she/her), Mac (he/him), Mia (she/her) and Lee (she/her).
Find out more about the hosts, what they will be chatting about in upcoming episodes, and the importance of this podcast for disabled young people.
Episode 3: Education
Is Hay (they/them) chats with Mia, Emma, and Lee about what disability education should look like and shares their advice for disabled young people who are going from school to university or TAFE.
Episode 4: Healthcare
Chloe Sargeant (she/her) chats with Emma and Mia about all things healthcare.
Chloe shares her advice for disabled and chronically ill young people on how to navigate the healthcare system, handle unsolicited advice, self-advocate, and find your community.
Ways to listen
You can listen to the podcast using the SoundCloud links above or you can listen on the websites below.
Podcast transcripts
Click the links below to read the transcripts for each episode.
Meet the podcast guests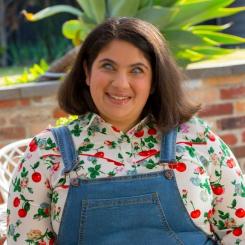 Olivia Muscat (she/her)
Olivia is a talented writer. Her work has been featured in several anthologies, including Growing Up Disabled in Australia. She writes theatre criticism, and has presented work at several Writers' Festivals.

When not writing, she is an accessibility consultant for artists and arts organisations, and teaches drama and writing to young people.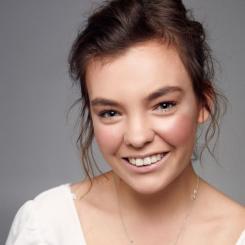 Chloé Hayden (she/her)
Chloé is a 23-year-old YouTuber, horse rider, influencer, singer, actor, and autism advocate from Outback Australia.

Through her videos, social media, advocacy, writing, and music, Chloé's message of 'Different, Not Less' reaches a worldwide audience.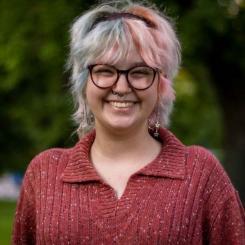 Is Hay (they/them)
Is is a disabled, queer, mad, and trans young person living on stolen Wurundjeri Woi Wurrung country.

Is works in the youth and disability spaces advocating for policy change. They are passionate about making education and employment systems not only accessible, but affirming and liberating for marginalised people.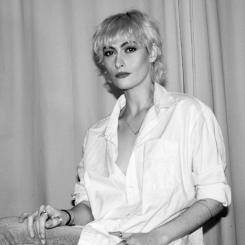 Chloe Sargeant (she/her)
Chloe is a Sydney-based writer, reporter, illustrator, and podcaster.

She hosts Chronically Fully Sick, a podcast about chronic illness, and is currently writing a book about fibromyalgia.

Her writing has been published by SBS, ABC, pedestrian.tv, Junkee, them.us, Daily Life, whimn, Concrete Playground, Broadsheet, Vogue Italia, and Rip It Up.