On this page
The conference
YACVic's 2017 conference, Front + Centre, will explore themes around the changing nature of youth work, the complexities of our practice and how we tell the compelling story of youth work and its positive impacts. Front + Centre will be held between 18 – 20 October 2017 at the Pullman on the Park, Melbourne.
Sector Defining
Front + Centre will bring together youth workers from community, government and for-purpose agencies to shape the future of the youth sector.
We'll explore the hot topics, tackle the big questions and discuss new research and good practice.
We're talking three days jam-packed with inspiring presentations, thought-provoking conversations and hands-on workshops from some of the most renowned thinkers and doers in youth work.
Program snapshot
Day 1 – Our Practice: today and beyond
The big picture — youth work now and in the futureEnding family violence and promoting respectful relationshipsYouth justice is everybody's business
Day 2 – Using data and telling stories
Studying young Australians' lives to help shape the future Telling powerful stories of youth work Sparking change through collaborative arts
Day 3 – Inclusive engagement 
Young people, gender and sexuality  Are you ready for the NDIS?Meaningful youth engagement and participation
Each day will provide interactive workshops on a range of topics, across research, policy and advocacy, youth work 101 and practice masterclasses. You will learn from ground-breaking researchers, thought-leaders and practitioners; share ideas for navigating the ever-changing challenges and complexities of our practice; develop ways to articulate and communicate the value and impact of youth work and, build meaningful connections with passionate peers.
Tickets and registrations
Registrations for Front + Centre have now closed.
Conference app
Get ready for Front + Centre by downloading our mobile app, your pocket pal for all things conference. Check out the great range of inspiring speakers, sessions and workshops plus a bunch of extras. The perks include:
Easy networking – connect with other delegates
Craft your own personal schedule from the full conference program
Pre-conference planning and research
Promote your work though your individual profile
If you've already registered, you can log in and craft a profile, connect with other attendees, and build your own schedule from our jam-packed program of sessions and breakout workshops. Don't miss a thing and get on board!
Inside tip #1: The app's not just for phones! You can also use it in a web browser once you're registered.
Inside tip #2: Once you've verified your account and you're in the app, go to 'Edit profile' and uncheck 'set profile to private' so you're visible to other attendees.
Digital Share Kit
#YACVicFC
We have prepared this Digital Share Kit to help make your life easy. Here you can find all the text and links you will need to ensure your networks know about our exciting sector-wide event. Just simply copy and paste—you're welcome to tweak if you wish.
Front + Centre 2017 Digital Share Kit (PDF)
Front + Centre Digital Share Kit (Word)
Getting there
Public transport  
The venue is directly opposite Jolimont train station.
The 48 and 75 trams stop outside the venue (stop 11). See Journey Planner Melbourne for more details. 
Parking
There is limited parking at the venue for $30 per day. 
There is 24-hr parking at Wilson Parking, 32 Flinders Street, Melbourne. They offer an early bird special of $24 if you enter before 10am and exit after 2pm.
Accommodation
Do you need a place to stay? We've got you covered. Take advantage of the range of great accommodation deals below — just mention 'Youth Affairs Council Victoria' when you book! 
The Pullman Melbourne on the Park (conference venue)
192 Wellington Parade, East Melbourne Victoria 3002 
Available 17-21 October
$253 per night (includes breakfast and WiFi)
Knightsbridge Apartments
101 George St, East Melbourne Victoria 3002
Available 17-21 OctoberOne night
$109 – 3+ nights $99 each Distance: 5 minute walk
Quest on Melbourne
48 Wellington Parade, East Melbourne Victoria 3002 
Available 18 & 19 (early reservations encouraged)
One night $240+
Distance: 7 minute walk 
Mantra on Jolimont
133 Jolimont Road, East Melbourne Victoria 3002
Available 17-21 October
One night $189
Distance: 9 minute walk 
Mercure Melbourne Treasury Gardens
13 Spring Street, Melbourne Victoria 3000 
Available 17-21 October
One night $220
Distance: 11 minute walk 
Hotel Lindrum Melbourne
26 Flinders St, Melbourne Victoria 3000
Available 17-21 October
One night $315
Distance: 12 minute walk 
Punthill Apartments Hotel Manhattan
267 Flinders Lane, Melbourne Victoria 3000 
Available 17-21 October (early reservations encouraged)
One night $213
Distance: 15 minute walk
Conference program
Day 1

Wednesday 18 October

8.00 – 8.50am Registration and morning tea
Ballroom Foyer
8.40 – 9.30am Opening

Welcome to Country – Wurundjeri Elder

The Hon. Jenny Mikakos MP, Minister for Families and Children, Minister for Youth Affairs

Culture Evolves, Indigenous performance collective

Leo Fieldgrass CEO, Youth Affairs Council Victoria

MC Nelly Thomas, comedian and health advocate

Grand Ballroom
9.30 – 10.30am Session 1: The big picture

What does it mean to be a youth worker in 2017? What might youth work look like in years to come? What do we hope for our sector and how will we achieve our goals? Learn about innovative contemporary practice and future trends.

Dr Tim Corney, Associate Professor, College of Arts & Education, Victoria University

Dr. Philippa Collin, Senior Research Fellow, Institute for Culture and Society, Western Sydney University

Sally Thompson, Deputy Director, Sector Engagement and Capability Development, Future Social Service Institute

Dr. Howard Sercombe, youth work academic and author of Youth Work Ethics

Aref Ramazani, positive change storyteller

Edie Shepherd, Bachelor of youth work student, Victoria University

Moderator: Carmel Guerra, CEO, Centre for Multicultural Youth

Grand Ballroom
10.30 – 11.00am Morning tea

Ballroom Foyer
11.00 – 12.00pm Concurrent workshops

Research: Addressing young people disengaged from learning and employment, Delacombe.

Policy and advocacy: Partnerships vs. relationships in youth projects, Stradbroke.

Practice masterclass: How to support and protect trans and gender questioning young people, Huntingfield.

Practice 101: Ethical practice for youth workers, Grand Ballroom.
12.00 – 12.45pm Lunch

Ballroom Foyer
12.45 – 1.35pm Session 2: Ending family violence and promoting respectful relationships

Victoria is embarking on landmark policy and services responses to end family violence. What role will the youth sector play in these reforms? How might we work best with young people to promote and enable respectful relationships?

Emily Maguire, CEO, Domestic Violence Resource Centre Victoria

Fiona McCormack, CEO, Domestic Violence Victoria

Kim Wood, Respectful Relationships Education Coordinator and Social Worker, Northern Centre against Sexual Assault, Austin Health

Erin Gillen, Senior Policy Advisor, Young People, Our Watch
1.40 – 2.40pm Concurrent workshops

Research: Sex-ed: What do young people REALLY want?, Delacombe.

Policy and advocacy: How the National Youth Settlement Framework can inform and enhance working with multicultural youth, Stradbroke.

Practice masterclass: Know your worth, show your worth: Sharing the value of local government youth services, Huntingfield.

Practice 101: Practical strategies for engaging young people disengaged from education, Grand Ballroom.
2.40 – 3.10pm Afternoon tea

Ballroom Foyer
3.10 – 4.10pm Session 3: Youth justice is everybody's business

All youth workers can help divert young people from the justice system, or better support those who have had contact. What's working well in youth crime diversion and rehabilitation of young offenders? How might we increase youth voice in youth justice? And how can we counter sensationalist media or misinformation about these issues?

Prof. Mark Halsey, Professor of Criminology, Centre for Crime Policy and Research, Flinders University

Penny Armytage, Special Advisor, KPMG, and co-contributor of Youth Justice Review

Nerita Waight, lawyer and policy advisor, Victorian Aboriginal Legal Service

Luke Edwards, Client Support Officer, Balit Ngulu

Joshua Birtwistle, lived experience in the youth justice system

Moderator: Claire Febey, State Manager, Save the Children

Grand Ballroom
4.10 – 4.15pm

Close
Day 2

Thursday 19 October

8.00 – 9.00am Conference breakfast

Pullman Hotel
8.30 – 9.20am Registrations, tea and coffee

Ballroom Foyer
9.20 – 9.45am Opening

YACVic Board of Governance Chair, Louisa Ellum and Deputy Chair, Kerrie Loveless

MC Nelly Thomas

Grand Ballroom
9.45 – 10.45am Session 4: Studies of the past can shape the future

Longitudinal studies of young Australians provide unique, dynamic pictures of young people's lives. What can this research also tell us about the future opportunities and challenges all young people might face? How should this affect our work with young people?

Professor Johanna Wyn, Redmond Barry Distinguished Professor, Youth Research Centre, University of Melbourne

Dr Genevieve Knight, Manager of Research Operations, National Centre for Vocational Education

Professor Zlatko Skrbis, Senior Pro Vice-Chancellor and Professor of Sociology, Monash University School of Sciences

Moderator: Dr Tim Corney, Associate Professor, College of Arts and Education, Victoria University

Grand Ballroom
10.45 – 11.15am Morning tea

Ballroom Foyer
11.15 – 12.15pm Concurrent Workshops

Research: Rational detachment: strategies to prevent crisis-driven youth work practice in crisis settings, Delacombe

Policy and advocacy: Embedding Indigenous perspective into youth work practice, Stradbroke

Practice masterclass: Working with and valuing lived-experience, Huntingfield

Practice 101: Drugs and young people: function and meaning, Grand Ballroom
12.15 – 1.00pm Lunch

Ballroom Foyer
1.00 – 2.00pm Session 5: Telling powerful stories

Powerful stories help us articulate the value of youth work and make us better advocates. Storytelling skills help connect and engage us with young people, influence decision-makers and make sense of our own lives. Learn fundamental principles of storytelling and campaigning: how to tell stories of youth work that are authentic, compelling and impactful.

Dalit Kaplan, Founder of Storywell

Alexandra Fuller, Campaign Communications Director, Oaktree

Belinda Duarte, CEO, Culture Is Life

Grand Ballroom
2.05 – 3.05pm Concurrent Workshops

Research: Youth participation, youth councils and local governments: How is Victoria faring? Delacombe.

Policy and advocacy: Youth work in schools: Do opposites attract? How youth work inside the school gates can engage students in developing leadership and learning, Stradbroke.

Practice masterclass: Fundamental principals of telling a powerful story, Huntingfield.

Practice 101: Young people in the online world, Grand Ballroom.
3.05 – 3.35pm Afternoon tea

Ballroom Foyer
3.35 – 4.35pm Session 6: Sparking change through collaborative arts

The Victorian Government has recently boosted investment in creative industries. It's a good time to learn how creative arts collaborations with young people can make positive social impacts and strengthen communities. Be inspired by innovative, youth-led arts projects that are helping young people tell their own stories and spark change.

Performance by New Change, young African-Australian women arts collective

Alison Baker-Lewton and members of New Change

Fofo, Youth Programmers Officer, Brimbank City Council, and artist

Martha Metuisela and Faustina Osa, Westside Pasifika and Stir It Up

Kate Gillick, Executive Producer; and Victoria Canning, ArtsReady trainee and emerging artist

Moderator - Dennis Pennalligen, Community Cultural Development Officer, Co-Health and Movement Makers


Performance by Outer Urban Projects

Grand Ballroom
4.35 – 4.40pm Close

MC Nelly Thomas

Grand Ballroom
Day 3

Friday 20 October

8.00 – 9.00am Conference breakfast

Pullman restaurant
8.00 – 9.00am Registrations, tea and coffee

Ballroom Foyer
9.00 – 9.20am Opening

MC Nelly Thomas

Ballroom
9.20 – 10.20am Session 7: Young people, gender and sexuality

Presented in partnership with Rainbow Network and Healthy Equal Youth (HEY) Project

Victoria leads the way in supporting LGBTIQ+ health and wellbeing. But despite advances in achieving equality and cultural acceptance, LGBTIQ+ young people still regularly experience discrimination, marginalisation and bullying, which have profound negative impacts on their wellbeing. Learn how youth work can create safe and celebratory spaces, affirm and support young people across the rainbow of sexual and gender identities.

Jax Jacki Brown, disability and LGBTIQ+ rights activist

Aretha Stewart-Brown, Youth Prime Minister, National Indigenous Youth Parliament 2017

Nevo Zisin, Young LGBTIQ activist, Minus 18

Elise Nyhuis

Grand Ballroom
10.20 – 10.50am Morning tea

Ballroom Foyer
10.50 – 11.50am Concurrent Workshops

Research: The role of schools and service providers in supporting LGBTIQ+ students/Inclusive housing for LGBTIQ+ young people, Delacombe

Policy and advocacy: Supporting non-binary and gender diverse youth, Stradbroke

Practice masterclass: Gender, identity, expression and affirmation/LGBTIQ+ inclusion in sport, Huntingfield

Practice 101: The role of youth workers in supporting families of LGBTIQ+ young people/LGBTIQ+ inclusion in local government services, Grand Ballroom
11.50 – 12.35pm Lunch

Ballroom Foyer
12.35 – 1.20pm Session 8: Are you ready for the NDIS?

The National Disability Insurance Scheme (NDIS) has been described as the most significant Australian social reform since Medicare. It's arrived in Victoria and it's going to make a big impact on the youth sector. How will the NDIS change your work? How can all youth workers and services be more welcoming and accessible to young people with disability?

Alexandra Gunning, Director, National Disability Insurance Agency (NDIA)

Stacey Christie, National Disability Insurance Scheme Digital and Content Officer, Youth Disability Advocacy Service

Leah van Poppel, Manager, Youth Disability Advocacy Service

1.25 – 2.25pm Concurrent Workshops

Research: YACVic Young Thinkers in Conversation, Delacombe

Policy and advocacy: Creating Change: building social cohesion with young people, Stradbroke

Practice masterclass: Self care for youth workers, Huntingfield

Practice 101: NDIS Readiness 101: Understanding the National Disability Insurance Scheme in the youth work sector, Grand Ballroom
2.25 – 2.55pm Afternoon tea

Ballroom Foyer
2.55 – 3.55pm Session 9: Youth engagement — once more, with meaning!

What is meaningful youth engagement? How do we successfully work alongside young people and support their active participation in our programs and communities? Learn practical tips from inventive projects that are engaging well with young people.

Alyssa Lai, Victorian Student Representative Council (VicSRC) Student Executive

Aayushi Khillan, Victorian Student Representative Council (VicSRC) Student Executive

VicSRC student executives

Indi Clarke, Manager, Koorie Youth Council

Cate Chaiyot, Rural Team Leader, Centre for Multicultural Youth, Gippsland

Yumna Ahmed, Youth Facilitator, Centre for Multicultural Youth, Gippsland

Lauren Oliver, Senior Advisor Youth Engagement, Berry Street Childhood Institute

Idil Ali, Youth Peer Leader, The Drum Youth Services

Anoushka Wootton, Coordinator of Youth Services, The Drum Youth Services

Grand Ballroom
3.55 – 4.15pm Wrap up of Front + Centre: Where is the youth sector headed?

Leo Fieldgrass, CEO, Youth Affairs Council Victoria

Professor Robyn Broadbent, Program Head Youth, Ongoing and Community Education, Victoria University

Harris Georgiou, Bachelor of youth work student, Australian Catholic University

Grand Ballroom
4.30 – 6.30pm Conference social drinks

Pullman bar
Featured speakers
Nelly Thomas
MC, Comedian and Author
Sally Thompson
Deputy Director, Sector Engagement and Capability Development, Future Social Service Institute
Emily Maguire
CEO, Domestic Violence Resource Centre Victoria (DVRCV)
Dr Tim Corney
Associate Professor, College or Arts and Education, Victoria University
The Hon. Jenny Mikakos
Minister for Youth Affairs
Leo Fieldgrass
CEO, Youth Affairs Council Victoria
Dr. Howard Sercombe
Youth work academic and author of Youth Work Ethics
Edie Shepherd
Bachelor of youth work student, Victoria University
Fiona McCormack
CEO, Domestic Violence Victoria
Kim Wood
Community Development and Councillor Advocate of Respectful Relationships at the Northern Centre Against Sexual Assault
Aretha Stewart-Brown
Youth Prime Minister, National Indigenous Youth Parliament 2017
Dr Philippa Collin
Senior Research Fellow, Institute for Culture and Society, Western Sydney University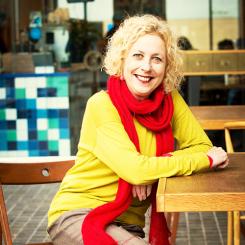 Professor Robyn Broadbent
Program Head Youth, Ongoing and Community Education, Victoria University
Erin Gillen
Senior Policy Advisor – Young People, Our Watch
Prof. Mark Halsey
Professor of Criminology, Centre for Crime Policy and Research, Flinders University
Penny Armytage
Special Advisor, KPMG, and co-contributor of Youth Justice Review
Nerita Waight
Lawyer and Policy Advisor, Victorian Aboriginal Legal Service
Professor Johanna Wyn
Redmond Barry Distinguished Professor, Youth Research Centre, University of Melbourne
Dr Genevieve Knight
Manager of Research Operations, National Centre for Vocational Education
Professor Zlatko Skrbis
Vice-Provost (Graduate Education) and Professor of Sociology, Monash University School of Sciences
Dalit Kaplan
Founder of Storywell
Alexandra Fuller
Campaign Communications Director, Oaktree
Belinda Duarte
CEO, Culture Is Life
Jax Jacki Brown
Disability and LGBTIQ+ rights activist
Nevo Zisin
Young LGBTIQ activist, Minus 18
Cate Chaiyot
Rural Team Leader, Centre for Multicultural Youth, Gippsland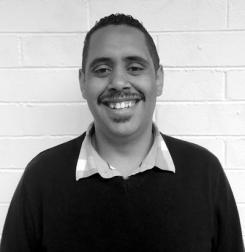 Indi Clarke
Manager, Koorie Youth Council
Anoushka Wootton
Coordinator of Youth Services, The Drum Youth Services